Regular price
Sale price
$8.00 USD
Unit price
per
Sale
Sold out
Perfect for those seeking a refreshing escape from the daily grind, "Rejuvenate" transports you to a tranquil oasis with every lather.
The crisp, aromatic notes of eucalyptus and rosemary awaken your spirit, while spearmint soothes your body and mind
Eucalyptus is said to strengthen the skin's natural moisture barrier by trapping water in the skin which in turn relieves dryness in the skin.
Rosemary is said to reduce stress and fatigue. It is also said to help focus and improve alertness.
Spearmint is said to be revitalizing and energy-inducing. It is also said to enhance mood, and concentration, and energize the skin. 
Rejuvenate is colored with Spirulina and Indigo:
Spirulina is said to decrease inflammation, tone the skin, and encourage cell turnover due to being rich in vitamins and nutrients.
Indigo is said to smooth and brighten skin tone. 
Share
View full details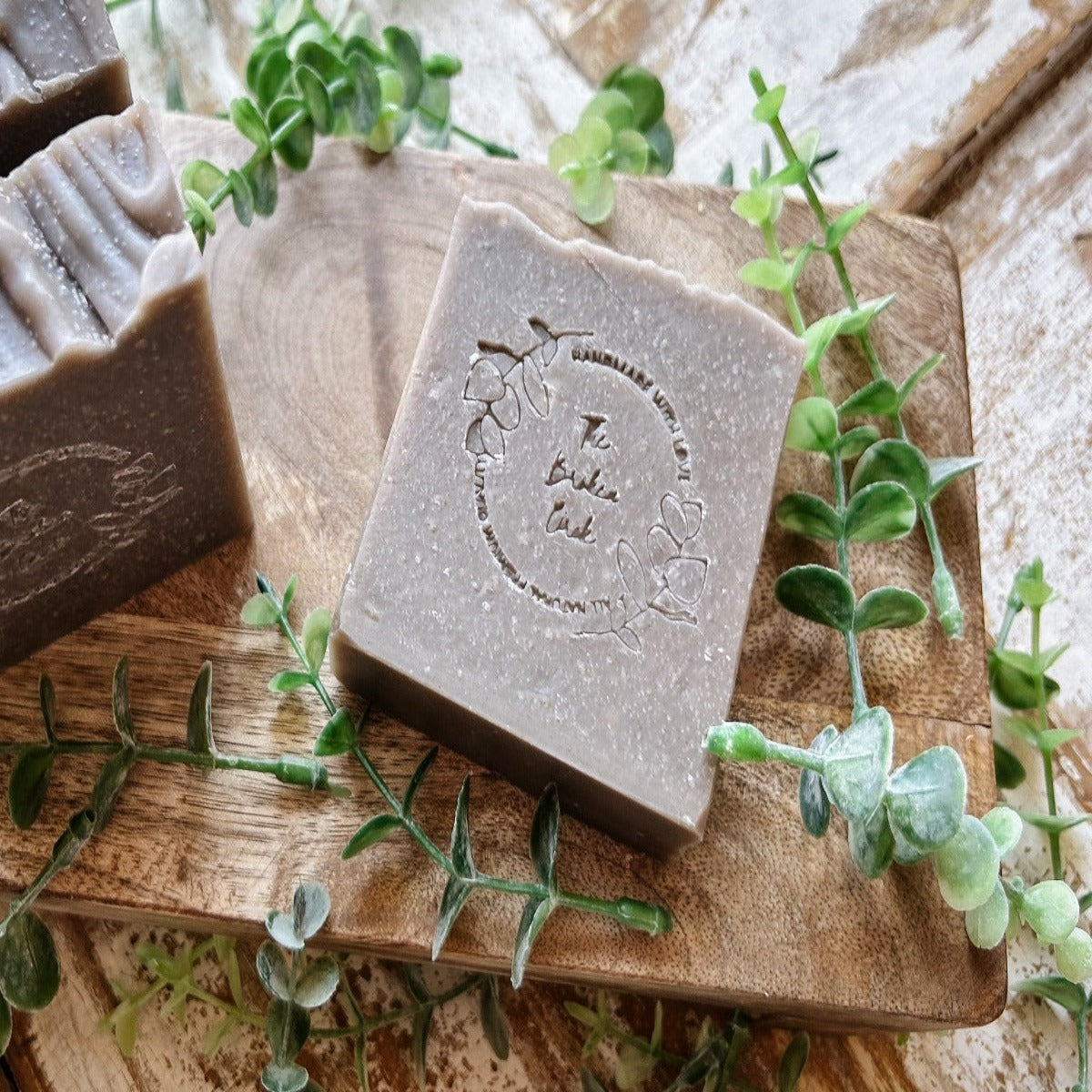 Cut at approximately 4.5 oz. All bars are cut by hand and sizes may vary slightly from bar to bar. They are handcrafted in small batches for the best quality using the cold process method. Color may vary slightly for each bar.
Products are made with all natural ingredients; we suggest checking the ingredient list before use to ensure you do not have any known allergies to the ingredients.
Saponified Oils of Olive Oil, Coconut Oil, Hempseed Oil, Castor Oil, Cocoa Butter & Shea Butter, Eucalyptus, Peppermint & Rosemary Essential Oils, Goats Milk Powder, Kaolin Clay, Colloidal Oats, Indigo & Spirulina.