Regular price
Sale price
$10.00 USD
Unit price
per
Sale
Sold out
Elevate your ambiance with the warm, inviting aroma of our Apple Cinnamon Soy Candle, a sensory masterpiece that captures the essence of freshly baked apple pies. Housed in a sleek black metal tin, this candle is not just an olfactory experience; it's a visual and tactile delight that complements any decor.
But the allure goes beyond the aesthetics and ambiance. Our candle is crafted with your well-being in mind. Made from 100% natural soy wax and infused with premium apple cinnamon oils, it's a toxin-free choice, free from harmful chemicals.  This makes it an excellent option for those who prioritize health and a clean environment. Ideal for homes with children, pets, or anyone seeking a pure and serene atmosphere.

The delightful combination of apple and cinnamon not only evokes cherished memories but also makes our candle an ideal gift. Whether it's for a birthday, housewarming, anniversary, or simply to show appreciation, this elegantly packaged candle in a sleek black tin is a thoughtful token of warmth and comfort. It's a sensory experience wrapped in sophistication, perfect for sharing with loved ones.
Embrace the cozy ambiance of apple cinnamon, and enhance your space with our Apple Cinnamon Soy Candle. It's not just a candle; it's an aromatic journey, a symbol of natural luxury, and a reflection of your commitment to a healthier, more harmonious world. Illuminate your surroundings or gift the comforting essence of home-baked goodness today!
AND with every candle purchase, receive a complimentary match jar, filled with matches, ensuring your moments of ambiance are effortlessly ignited.
Share
View full details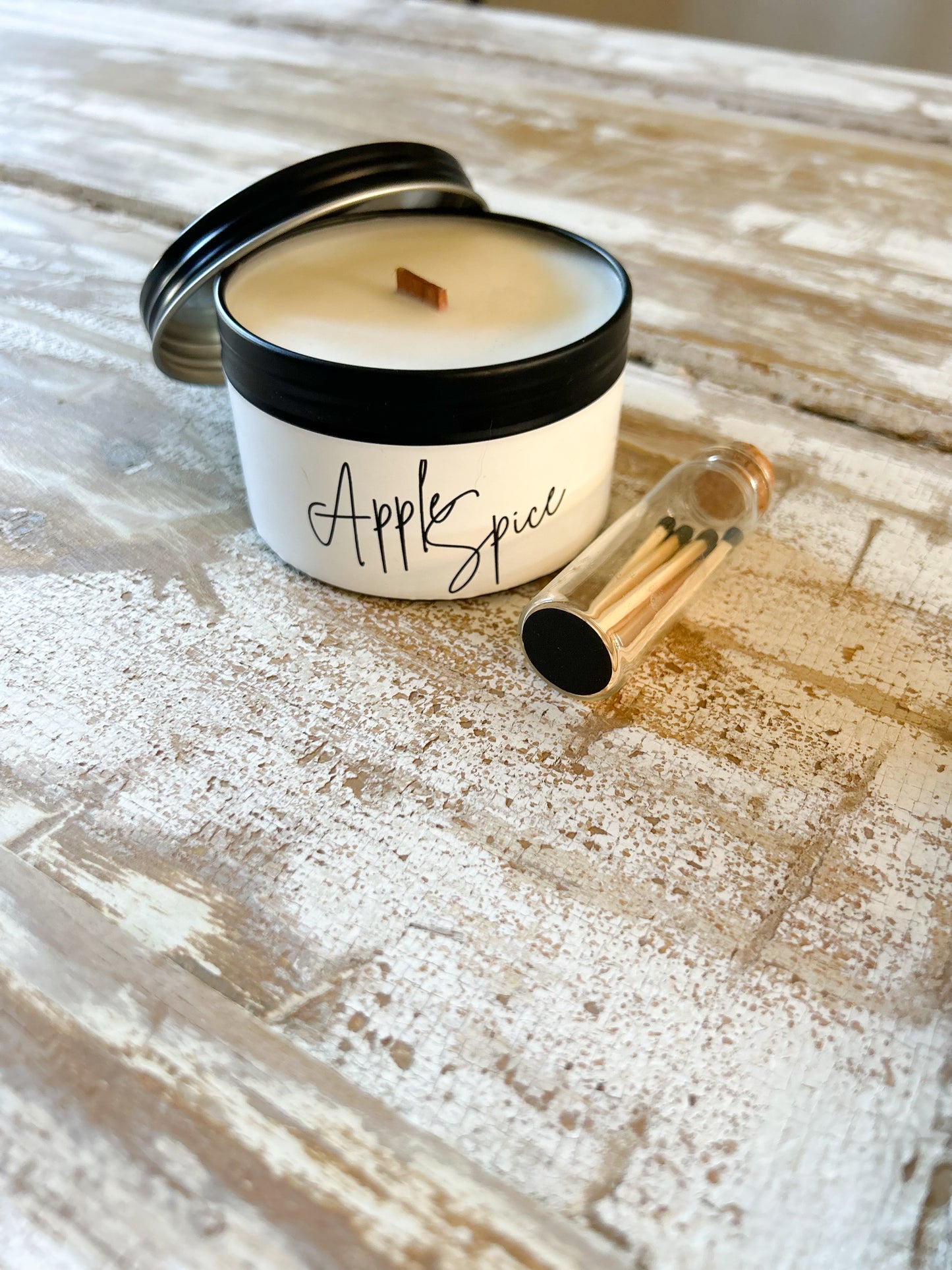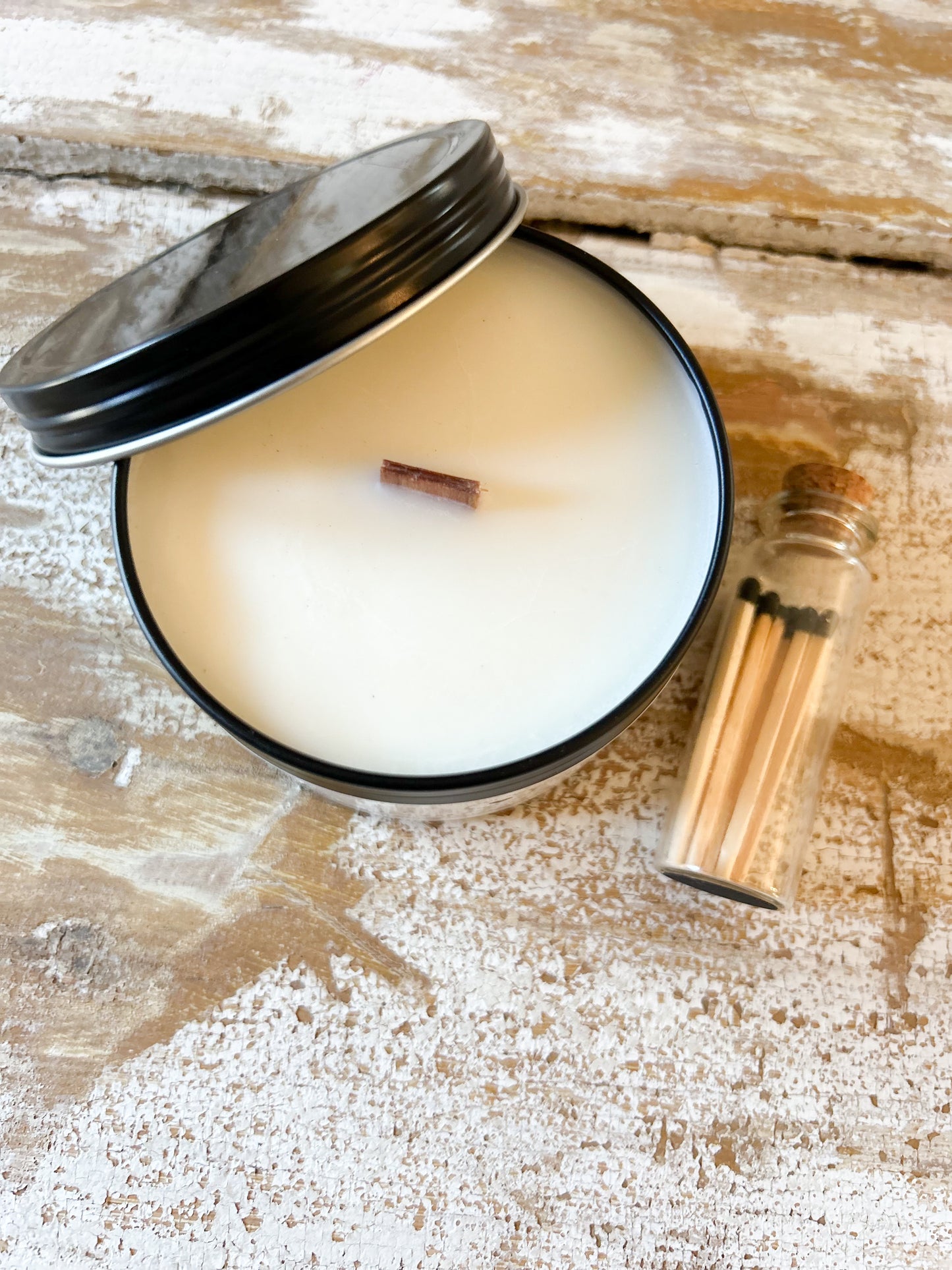 All Natural Soy Wax, Apple Cinnamon Oil