Regular price
Sale price
$16.00 USD
Unit price
per
Sale
Sold out
This luxurious lotion is a true treat for your skin, offering a multitude of benefits while keeping your skincare routine pure and natural.
Crafted from all-natural ingredients, it's free from harsh chemicals and artificial additives, ensuring that your skin receives only the finest and gentlest care.
 Lavender is renowned for its calming and soothing properties. As you apply this lotion, the gentle scent envelops you, helping to dissolve the tensions of the day and promote profound relaxation.
Beyond its soothing aroma, lavender offers a wealth of benefits for your skin. It's packed with antioxidants and anti-inflammatory properties that can help soothe irritation, reduce redness, and promote a healthy, radiant complexion.
Our Lavender Scented Body Lotion is perfect for all-over body care, making it a versatile addition to your daily routine. Whether you're seeking relaxation after a long day or simply craving a moment of tranquility, this lotion is your perfect companion.
 Lavender embodies the essence of natural wellness. By choosing our all-natural Lavender Scented Body Lotion, you're not just pampering your skin; you're embracing a holistic approach to self-care and well-being.
Share
View full details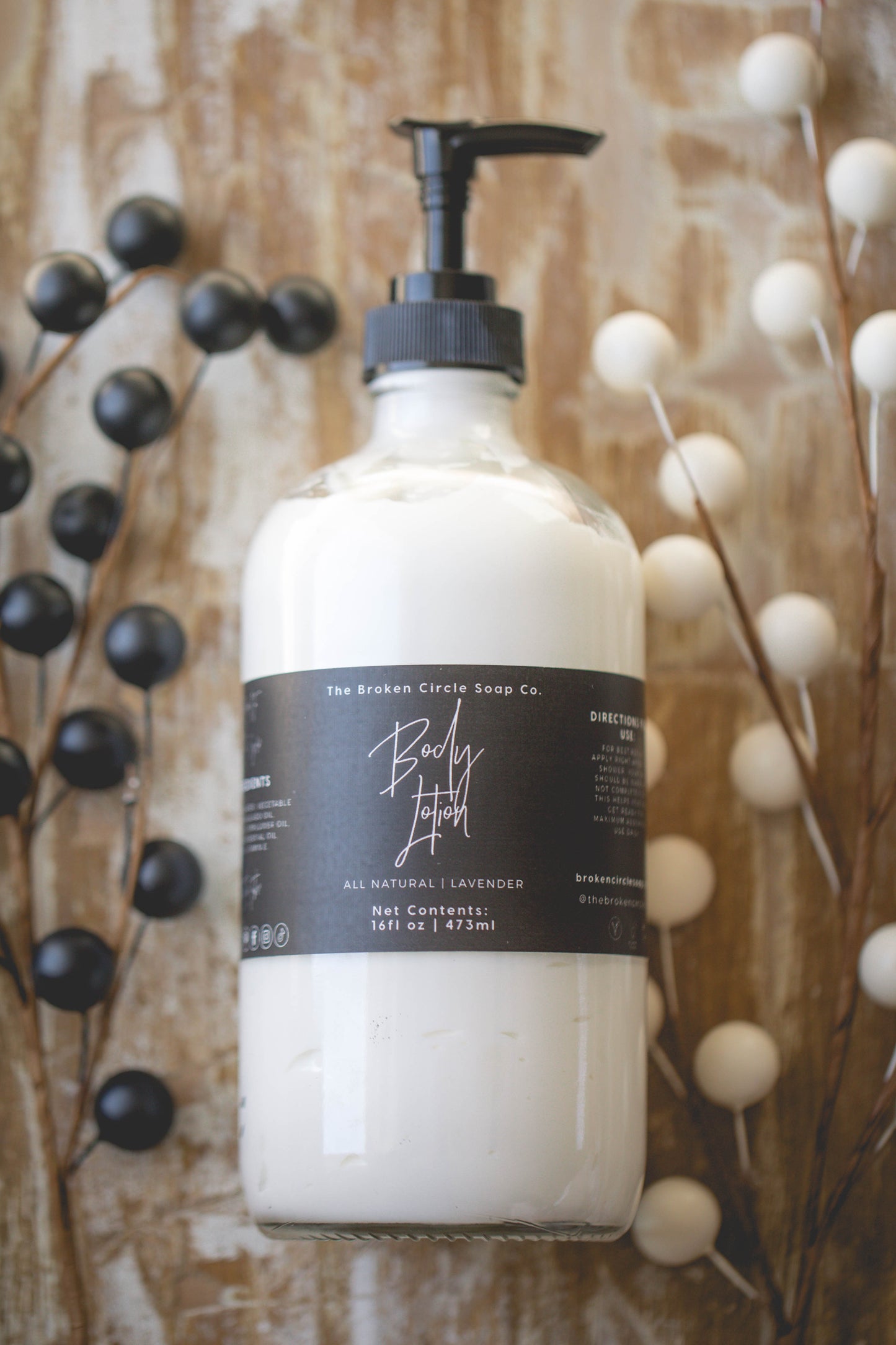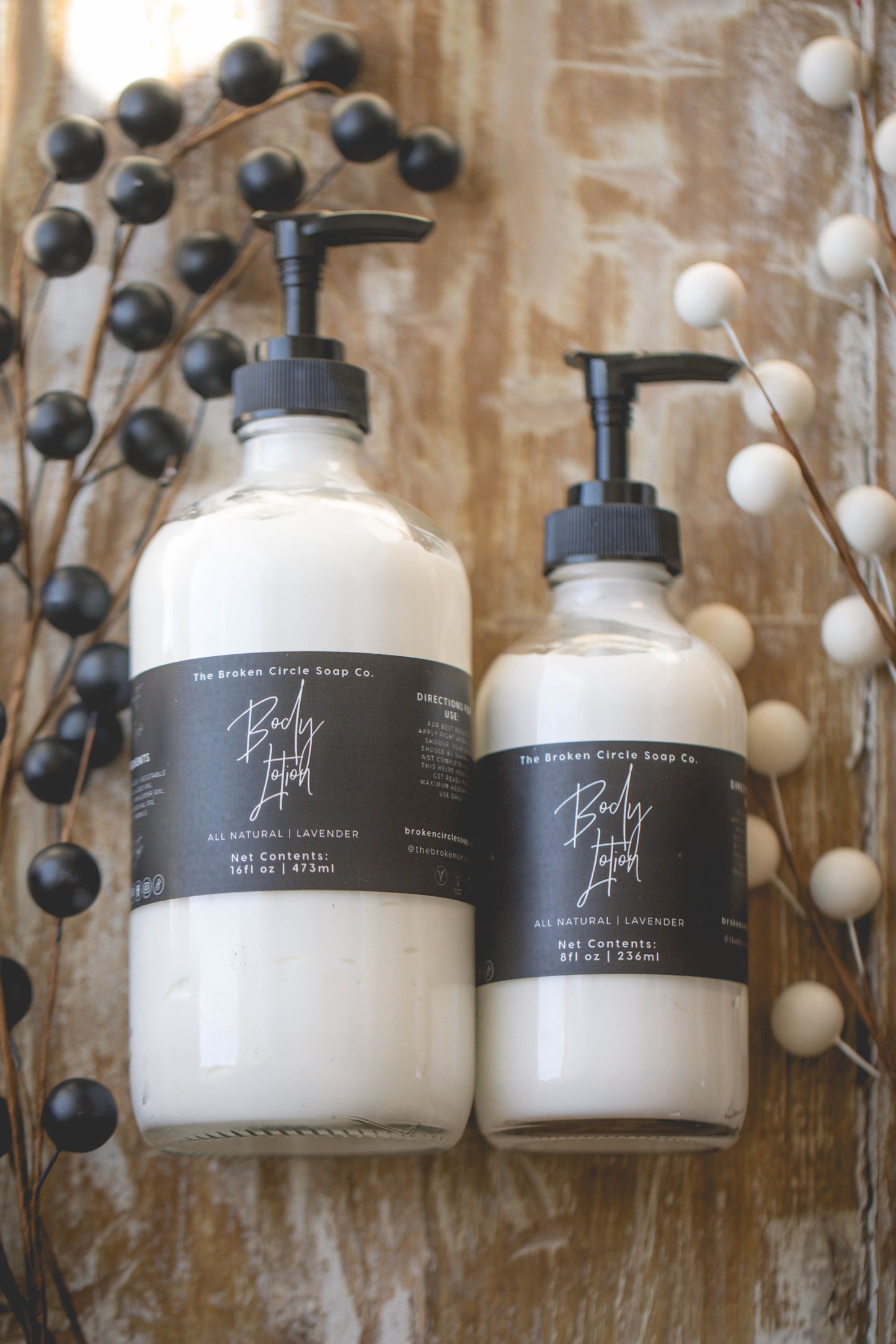 Start with clean, dry skin and gently massage lotion in circular motions, focusing on drier areas like elbows and knees.
Distilled water, Emulsifying Wax, Vegetable Glycerin, Avocado Oil, Jojoba Oil, Sunflower Oil, Lavender Essential Oil, Germaben, Vitamin E.