Regular price
Sale price
$15.00 USD
Unit price
per
Sale
Sold out
Indulge in the soothing embrace of lavender whipped body butter, a luxurious blend that pampers your skin and senses alike.
Lavender, renowned for its calming properties, not only leaves your skin soft and supple but also offers a myriad of benefits.
As a natural anti-inflammatory, lavender helps soothe irritation and redness, making it perfect for sensitive skin.
Its aromatic essence promotes relaxation and tranquility, enhancing your well-being through the power of aromatherapy. Immerse yourself in the harmonious fusion of nourishment and aromatherapeutic bliss with lavender whipped body butter.

Share
View full details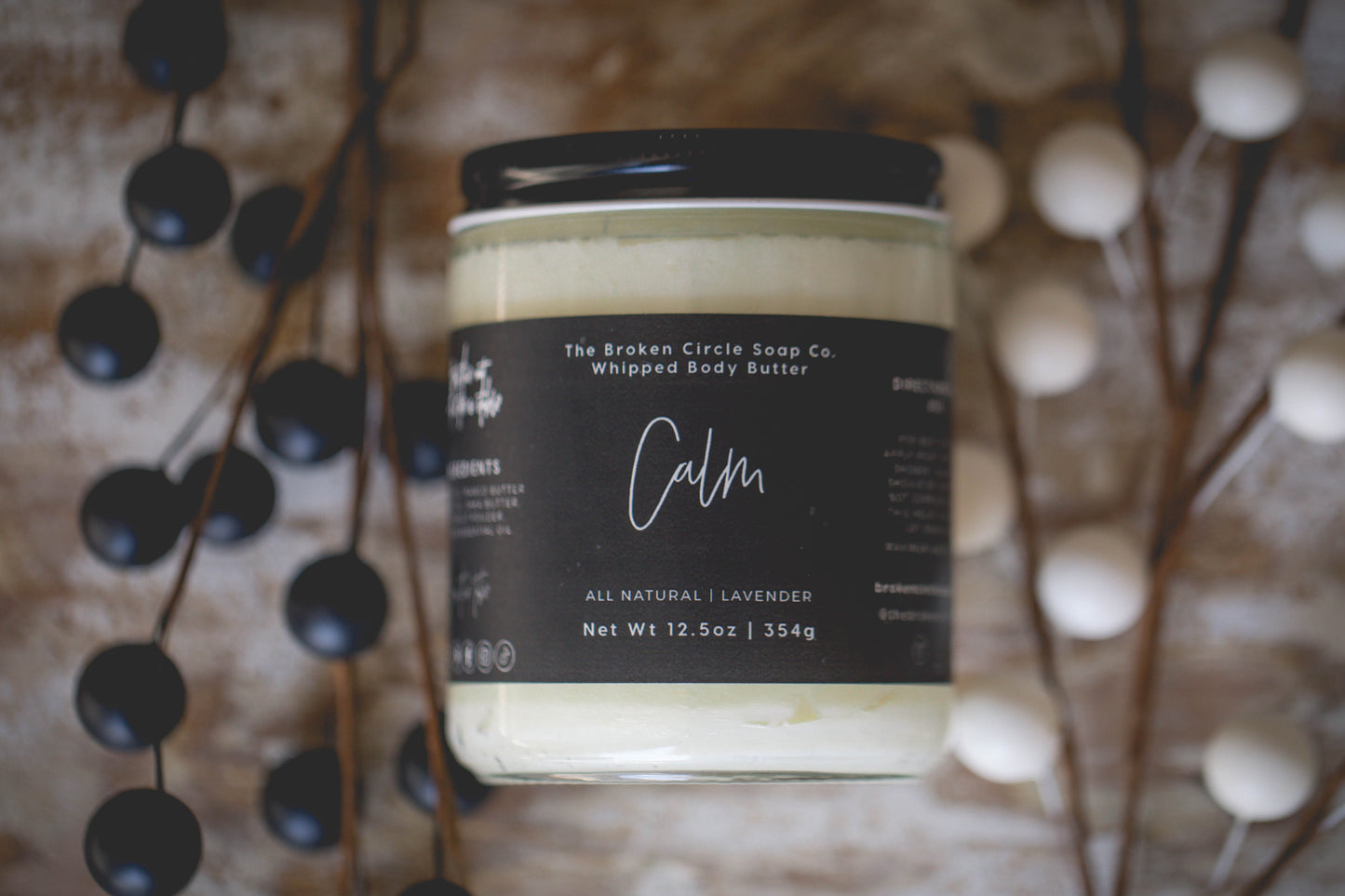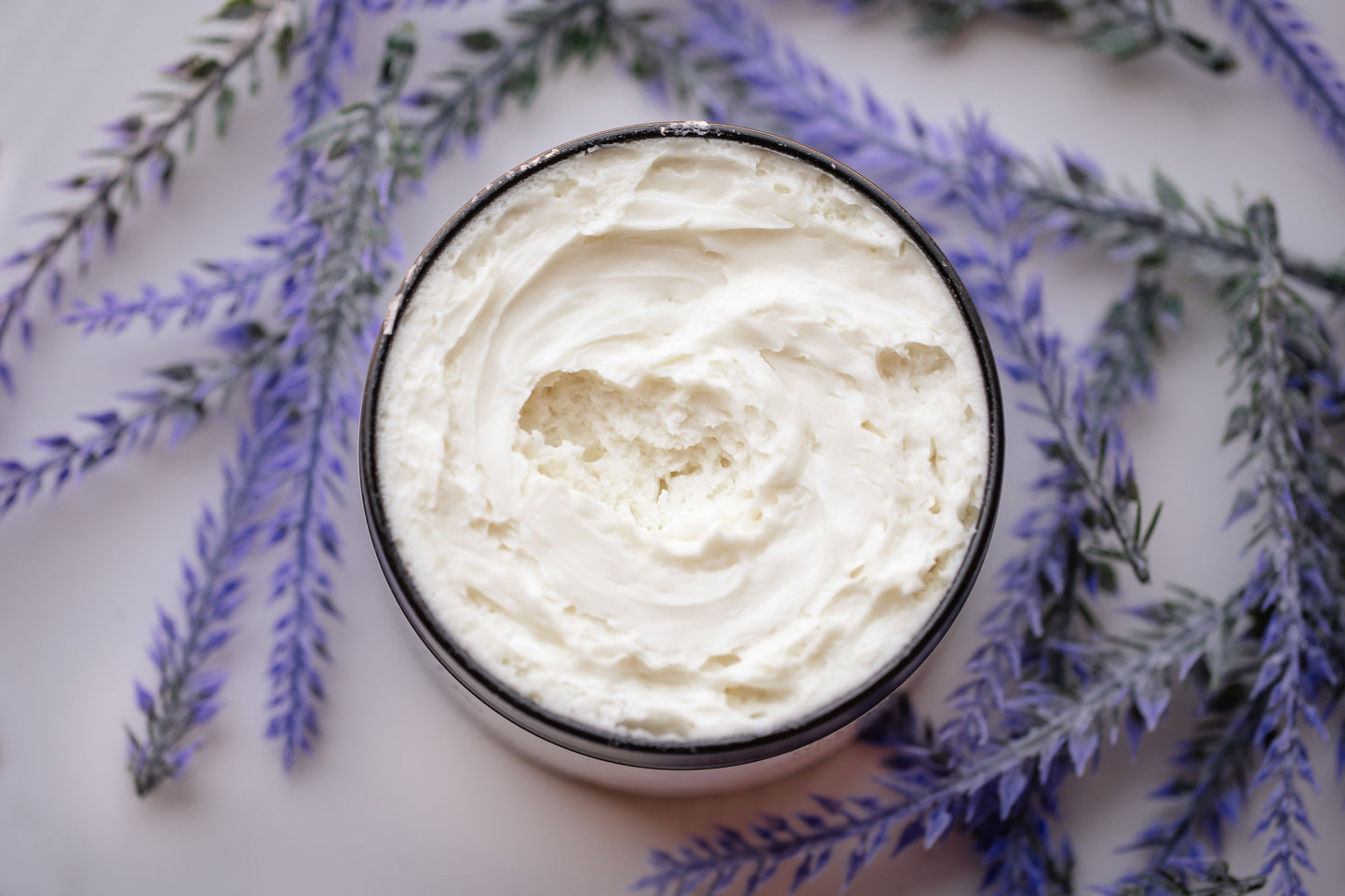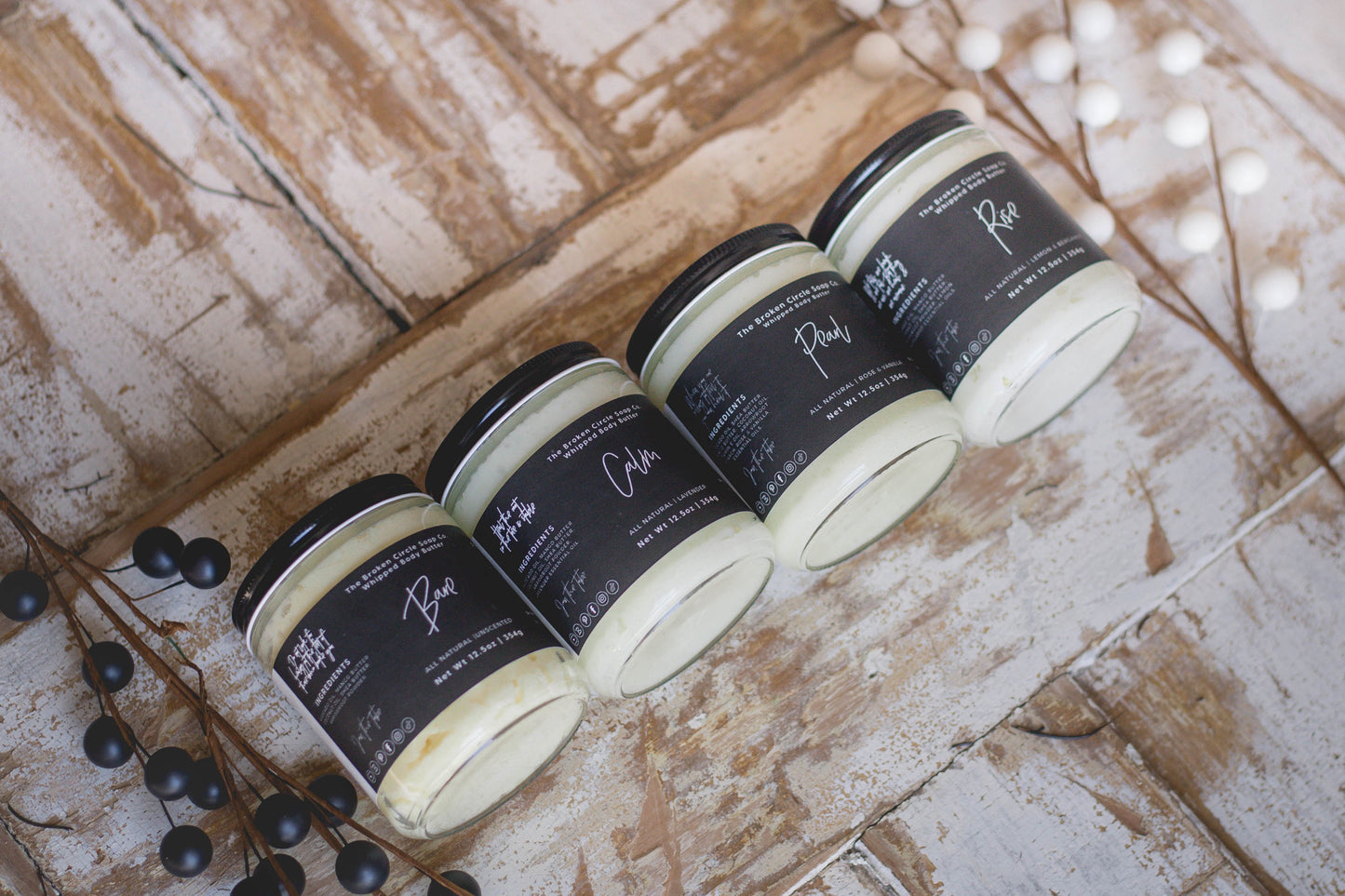 Apply a small amount into skin and massage it in. Best if used on moist skin like directly after the shower.
*HEAT WARNING – When shipping during the summer months, the body butter may melt during transport. If this happens to you, simply place in fridge upon arrival and it will harden back up. If the oils seem to look separated, mix them back together! It's that easy. Melting does not affect any of the skin benefits available in these products. If melting occurs, please keep in mind the whipped component of the butter is compromised. Hence, the butter will be more dense and less airy.
Products are made with all natural ingredients; we suggest checking the ingredient list before use to ensure you do not have any known allergies to the ingredients.
Avocado Oil, Shea Butter, Mango Butter, Coconut Oil, Vitamin E Oil, Arrowroot Starch, Lavender Essential Oil.