Regular price
Sale price
$12.00 USD
Unit price
per
Sale
Sold out
Embrace the journey of motherhood with our nurturing Belly Oil, specially crafted for the beautiful mamas-to-be.
Pregnancy is a time of transformation, and we understand that your growing belly deserves the utmost care. Our botanical blend, enriched with the goodness of calendula oil, rosehip oil, lavender oil, and sunflower oil is here to support and pamper you every step of the way.
Pregnancy is a magical journey, but it can bring changes to your skin. That's why our Belly Oil is your trusted companion.
Calendula oil, known for its soothing properties, helps relieve itching and discomfort associated with expanding bellies.
Rosehip oil, packed with essential fatty acids, promotes skin elasticity, helping to reduce the appearance of stretch marks.
Sunflower oil, rich in vitamins and antioxidants, deeply nourishes and moisturizes, leaving your skin with a radiant glow.
Lavender oil helps soothe and relax expanding bellies, providing relief from tension and promoting a sense of calm during pregnancy
Our Belly Oil isn't just about skincare; it's a daily ritual that celebrates the beauty of pregnancy. It's a reminder to cherish every moment and embrace the changes with love and care.
Treat yourself or gift it to an expecting friend because the journey of motherhood should be a time of joy, confidence, and self-love. Elevate your pregnancy experience with our botanical Belly Oil because your blossoming belly deserves nothing but the best.
Share
View full details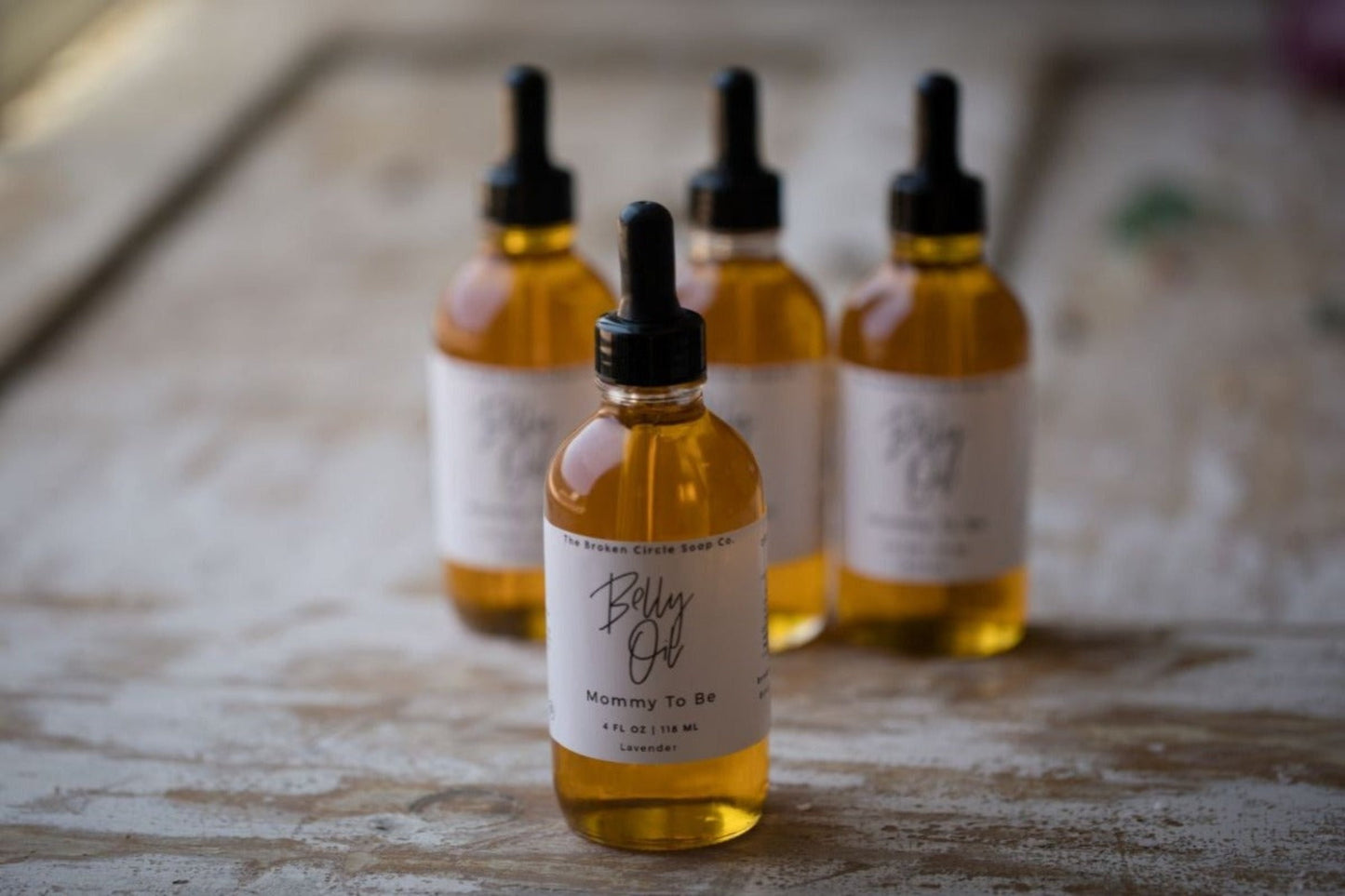 Apply a small amount to belly, breasts and/or hips whenever your body is in need of a nourishing boost. Rub generously into the skin anywhere you need a little extra love. Best if applied to moist skin, like directly after a shower. Want even better results? Pair this with our belly butter to get the most hydrating and soothing benefits.
Products are made with all natural ingredients; we suggest checking the ingredient list before use to ensure you do not have any known allergies to the ingredients.
Rosehip Oil, Calendula Oil, Sunflower Oil. Lavender Oil