Regular price
Sale price
$8.00 USD
Unit price
per
Sale
Sold out
Experience the enchantment of the night with "Moonlight", where the woody allure of cedarwood intertwines with the soothing essence of lavender, the earthy richness of patchouli, and the zesty brightness of orange.
Ideal for nature enthusiasts, dreamers, and those who find solace in the tranquil embrace of the outdoors, this is your invitation to bathe in the essence of a moonlit evening. Reconnect with the tranquility of the forest, right in the comfort of your own bathroom.
Cedar is said to provide pain relief, help with stress and anxiety, and aid in sleeping better.
Lavender is thought to promote relaxation and ease stress and anxiety. It is also thought to help with fungal infections, depression, insomnia, and Eczema.
Patchouli is thought to help with skin conditions such as dermatitis, acne, or dry, cracked skin. It is also thought to relieve depression and provide stress-relieving and relaxing properties.
Orange is thought to lift your mood, reduce stress and possibly treat skin conditions such as acne.
Colored with Indigo, Indigo is said to smooth and brighten skin tone.
Share
View full details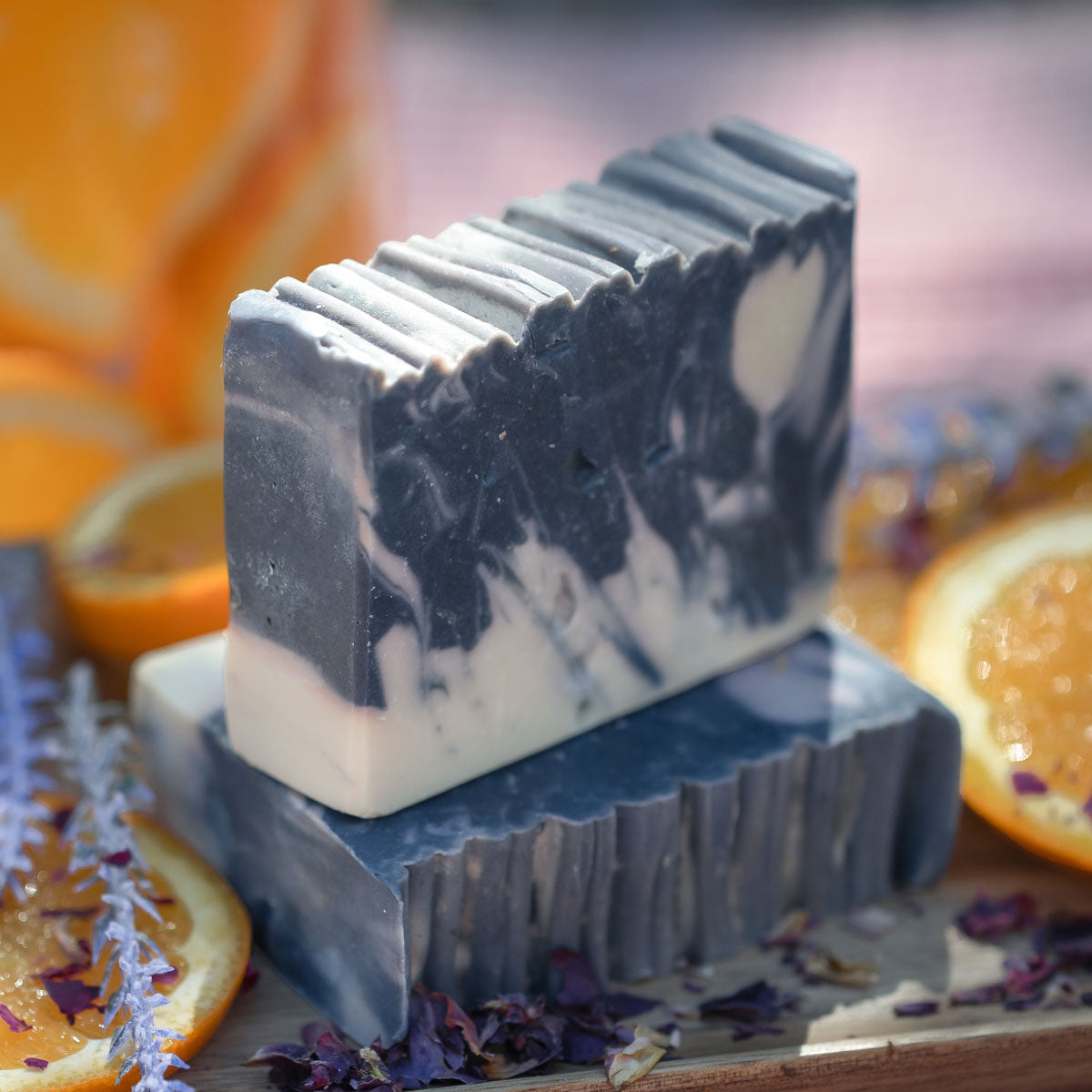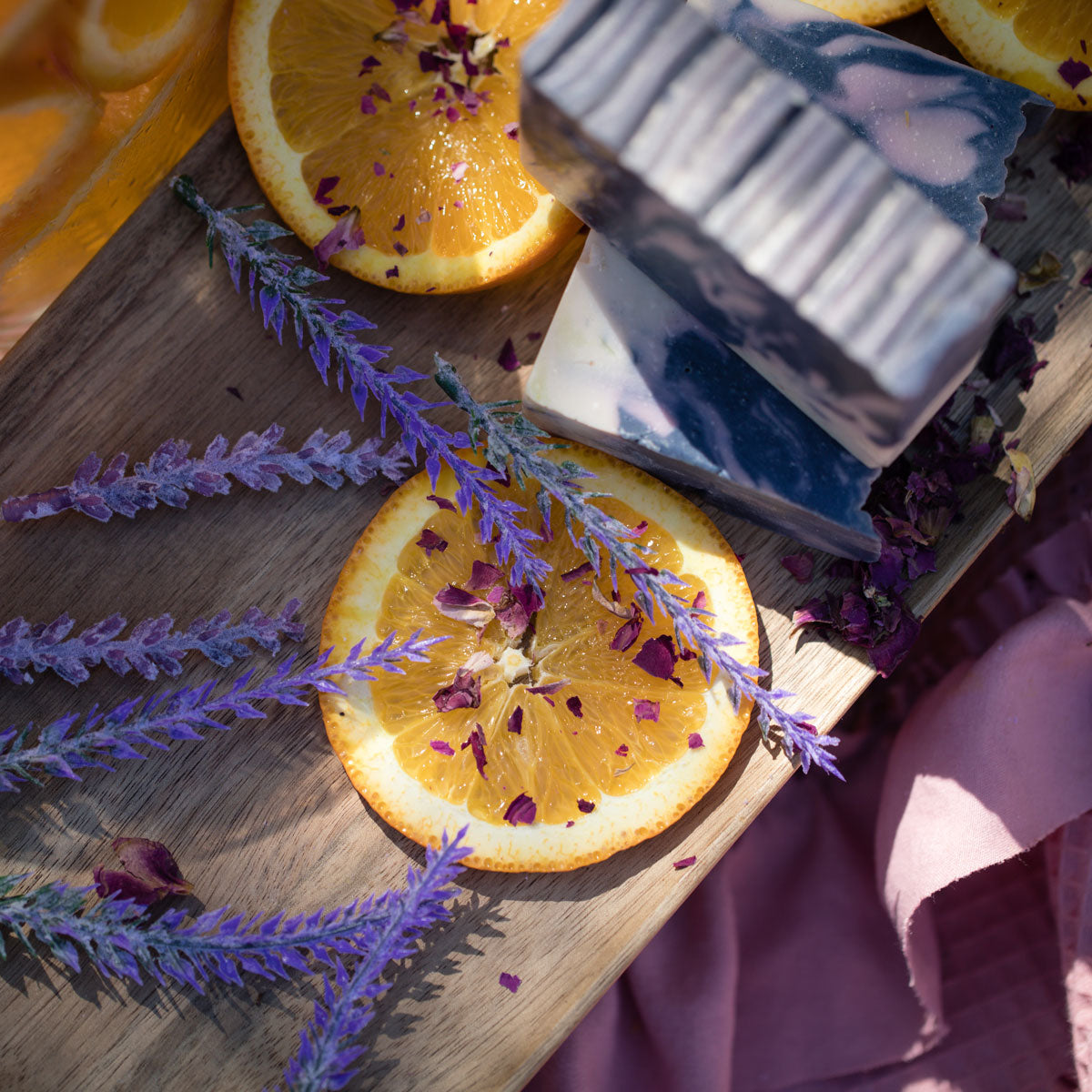 Cut at approximately 4.5 oz. All bars are cut by hand and sizes may vary slightly from bar to bar. They are handcrafted in small batches for the best quality using the cold process method. Color may vary slightly for each bar.
Products are made with all natural ingredients; we suggest checking the ingredient list before use to ensure you do not have any known allergies to the ingredients.
Saponified Oils of Olive Oil, Coconut Oil, Shea Butter, Hemp Seed Oil & Castor Oil, Cedarwood, Lavender, Patchouli & Orange Essential Oils, Kaolin Clay & Indigo.